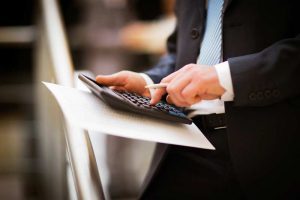 Florida law requires that both parties to a divorce provide certain financial disclosures to facilitate the equitable distribution of property, as well as the determination of spousal maintenance (alimony), and child support. This disclosure requirement involves completing a financial affidavit that provides detailed information regarding assets, debts, income, and expenses.  Rule 12.540 of the Florida Family Law Rules of Procedure not only provides the vehicle for a party to seek relief from a judgment, but the rule also extends the time limit for a party to submit a motion to set aside a judgment due to fraudulent financial affidavits in that party's divorce or paternity case. Without Fla. Family Law R. P. 12.540, the time frame for filing a motion to set aside a judgment due to fraud would be limited to one year pursuant to Florida Rule of Civil Procedure 1.540(b).
Despite Fla. Fam. L. R. P. 12.540 and Fla. R. Civ. P. 1.540(b), depending on the particular facts of the case a Florida family law court may still be hard pressed to setting aside a final judgment in a divorce or paternity case. The courts in Florida tend to favor "the finality of judgments, especially in family law contexts." Romero v. Romero, 959 So. 2d 333 (Fla. 3d DCA 2007)(citing D.F. v. Dep't of Revenue ex rel. L.F., 823 So. 2d 97, 100 (Fla. 2002)).  While intentional and knowing misrepresentations may result in the right to set aside a divorce judgment when relied upon by the other party to a divorce, relief is not available for mere failure to file the disclosure or inadvertently omitting an asset when preparing the disclosure.  In the Romero case, the former husband failed to disclose non-vested stock options that accrued during the marriage. The former wife was unaware of the stock options until after the court rendered a final judgment in the parties' divorce case. Although the trial court decided that the former wife was entitled to half of the total value of the stock options, the appellate court reversed the trial court's decision. The appellate court essentially held that the trial court's finding that the former husband failed to disclose his stock options does not equate to a finding that the former husband had filed a fraudulent financial affidavit.  Romero, 959 So. 2d at 338; see also Macar v. Macar, 803 So. 2d 707, 714-15 (Fla. 2001)(agreeing with the district court's holding that, based on the facts of the case, mistakes and omissions from the spouse's financial affidavit did not constitute fraud as to establish a basis for relief pursuant to Fla. R. Civ. P. 1.540(b)).
A motion to set aside a judgment in a divorce because of non-disclosed assets must be based on actual fraud.  This means that if one of the parties to a divorce through error or inadvertence fails to list an asset or does not file a financial affidavit, this alone will not justify setting aside the judgment.  If you are seeking to obtain the equitable distribution of an asset that was not disclosed, you must establish the following elements (material facts):
False statement of a material fact
Knowledge that the financial affidavit was false
Intent by the party making the disclosure that the other spouse would rely on the false statement
Reliance by the other party that results in prejudice
Because the bar is set high for redressing an inequitable distribution of property based on undisclosed assets, it is important to work with an experienced West Palm Beach divorce attorney who will conduct diligent discovery and analysis of financial documents to identify potential missing assets or unaccounted for income during the divorce process.  West Palm Beach divorce lawyer James Cunha and his legal team understand which documents and information to request in discovery to prevent "inadvertent" non-disclosure. Our team will carefully analyze discovery responses so that we can uncover hidden assets or diverted income.  Call our office at 561-429-3924 to schedule a consultation.