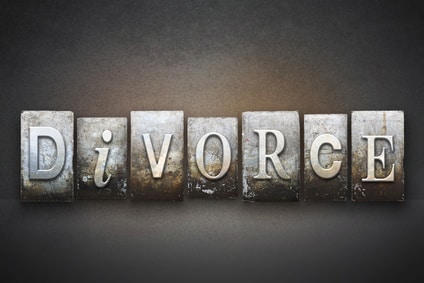 James S. Cunha has provided years of trusted, dedicated legal advocacy in divorce and family law to the community of Delray and other select cities in South Florida.   His effectiveness and trustworthiness as a family law and divorce lawyer in Delray Beach are immediately evident in the many five star client reviews available on his practice, as well as in frequent public recognition of his many achievements.
Mr. Cunha's practice specializes in complex, high asset marital and family law issues, including divorce, child custody, alimony and child support, prenuptial agreements, and post-judgment enforcement issues.   Mr. Cunha's wide range of clients include corporate executives, business owners, professionals from the medical, legal and financial fields, professional athletes, working men and women, and stay-at-home parents.   Mr. Cunha's mission as a family law attorney is to provide the same honest, fair, and success-driven legal representation and advocacy.
Mr. Cunha's rave reviews from satisfied clients tell the story of his achievement better than anyone.   One client recently wrote that, "While a divorce is never an easy process, Mr. Cunha made it just that.   Not only does he know the law, he listens, cares, and is compassionate.   He does not back down (in fighting for you) even if you want to concede."   Another recent client wrote that, "I would urge if you need an OUTSTANDING LAWYER, to make an appointment with Mr. Cunha's law firm, as he will represent you with exceptional legal representation that will exceed your expectations!"
Not your average divorce lawyer of Delray Beach, in addition to his law degree and years of professional practice, Mr. Cunha also holds a university degree in finance and an additional minor in economics.   These degrees create a whole that this far better than the sum of the parts, particularly with regard to collaborating with outside experts in forensic economics/accounting, actuarial science, insurance and tax issues, financial planning, and other specialties, to properly value the appreciated worth of marital assets, and assist in determining equitable distribution of these assets between the two partners, as prescribed by Florida state law.
When it comes to family and marital law, and the most trustworthy and effective legal representation available in Delray Beach, the Law Offices of James S. Cunha, P.A. is the single best resource.   Mr. Cunha's years and breadth of experience in successful representation for a wide variety of clients in pursuit of their divorce, child custody, paternity, alimony and child support cases, puts Mr. Cunha in the lead for representing your legal needs as well.     Florida state law governing divorce and other family matters is filled with nuances and requires the insight and able counsel of an experienced divorce lawyer. Call today if you're in need of a divorce lawyer in Delray Beach.